Toronto Tea Festival will present different tea ceremonies from Korea and China for the enjoyment of the attendees.
Korean Tea Ceremony – by Sun Choi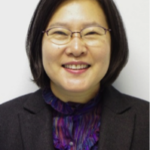 Participating in tea ceremonies for over 40 years, Ms. Sun Choi's passion for tea and the art of tea ceremonies has lead to many world journeys including North America, Europe and Asia.Her frequent travels have led her to internationally famous tea fields of Korea, China and Japan. Another important element: she is passionate about is the deeply cognitive process regarding the meditative nature of tea ceremonies.
A native of South Korea, her main focus and key interest lies in the art of Korean Tea Ceremonies. Ms. Choi studied with Benjamin Lee, renowned Professor of Tea at the University of Injae and is currently in preparation of finishing her master certification.
Prior to calling Toronto home, Ms. Choi's years in Tokyo, Japan led to her discovery and appreciation for Japanese Tea Ceremonies. She is fluent in Japanese and studying Japanese ceremonies. Ms. Choi continuously practices Japanese and Korean tea ceremonies, and is additionally studying Chinese tea ceremonies and learning Mandarin. Ms. Choi's interests also includes porcelains, particularly porcelain tea sets.Ms. Choi will introduce a formal Korean tea ceremony called "Jub Bin Da Rae"
Chinese Gongfu Tea Ceremony – by Mingzhu Gao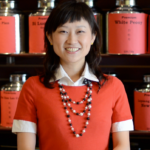 Co-founder of Tao Tea Leaf, Ms. Gao graduated from Carleton University and worked as an accountant for years before deciding to pursue a more fulfilling career that involves her passion for Chinese tea.
Having been in the tea business for over 3 years, Mingzhu enjoys every opportunity to demonstrate her skill in performing a beautifully artistic Chinese tea ceremony.