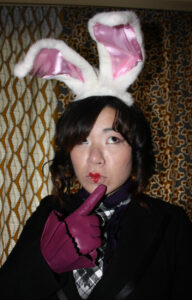 M.Y. Helen Kong has a BDes from OCAD in Fine Metalwork, a diploma in Gemmology from George Brown College, and has been doing independent study of ceramic glaze chemistry for 2 years. She has been practicing the Omotesenke style of the Japanese tea ceremony for 5 years. Helen gives demonstrations and talks about the way of tea, and has been making ceramic tea tools to create work inspired by classic modern architectural forms.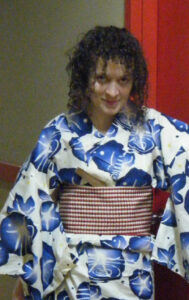 Sorlie Madox has a BA in Japanese Studies from the University of Toronto and a BFA from OCAD in Ceramics and Fine Metalwork. She has been practicing the Youkenryuu style of the Japanese tea ceremony for 15 years. In addition to giving demonstrations and talks about the way of tea, Sorlie has been making tea tools in ceramic and silver to explore larger artistic themes in the timeless space of the tea room.
Katherine Bellman has a BFA from OCAD U in Drawing and Painting, has been working on her Tea Sommelier certification at George Brown College, part of the board of directors for "The Tea Guild of Canada". She has been learning Sumi-e through The Sumi-E Society of Canada and independent study. In addition she has been writing about tea for her blog "Tea Journey", Katherine has been learning Japanese and Urasenke Style of Japanese Tea Ceremony to broaden out her abilities and wishes to explore performance art in spring 2013.
Matthew Wocks is a Toronto based journalist and photographer. His passion for tea is rivaled only by his passion to photograph anything tea related. In 2011, Matthew traveled to China for a 20 day tea tour. He was joined by 3 others; a tea sommelier, a tea store owner and a tea loving computer engineering student. Matthew has been drinking loose leaf tea for the past five years.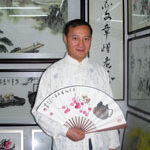 Baocheng Ding graduated from the Xi'An Academy of Chinese Painting where he took apprenticeship under the most famous Chinese painting masters in China today. Through more than 20 years of martial art practice, and the study of ancient Chinese philosophy, he was inspired to create a unique style of Chinese calligraphy and Chinese painting. Baocheng Ding's painting style is categorized as the Chinese traditional style, also known as "Guo Hua" or "national painting".