Michelle Pierce Hamilton is a Nutritionist, Certified Tea Sommelier, and Healing Arts Practitioner/Teacher. These combined philosophies and disciplines are the spirit behind "beTeas", Michelle's unique online tea store where exceptional teas and tea experiences now come alive in London, Ontario.
Michelle also teaches the Canadian Tea Sommelier Certification program now offered at Fanshawe College in conjunction with the Tea Association of Canada. A long-time industry professional in project management, Michelle also continues to work part-time as a Project Management Consultant and Educator for London Health Sciences Centre (LHSC).
Passionate about tea and health, Michelle believes tea is the world's healthiest beverage and that it provides doorway to healthier diet and lifestyle.
Gillian Niblett – As founder of "Tea At The White House", a successful tea room and tea shop in Waterdown, Ontario and current owner of "Niblett and Wiggins – Purveyors of High Tea" in Oakville, Ontario, Gillian Niblett has an extensive background in the world of tea
Gillian is a qualified Tea Specialist, certified by the Specialty Tea Institute of the USA, and an accomplished speaker often called upon to share her expertise about tea at corporate events and educational seminars.
Gillian is looking forward to attending the Toronto Tea Festival where she will share her knowledge of tea gleaned through her education, her business experience, and her travels to the tea gardens of India and China.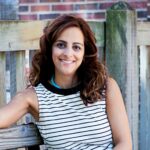 Shabnam Weber is the co-founder and current owner of the specialty tea boutique The Tea Emporium Inc. which acquires tea from around the world and sells it through any one of its four locations in Toronto, Ontario.
Using her passion and knowledge of tea, Shabnam has created a place for herself in the tea industry by sitting on the Board of Directors of the Tea Association of Canada where she volunteers her time to the Retail, Conference, Education and Research committees and task forces. Shabnam is the author of the Tea Association's Tea Sommelier Program and Head Instructor, and will be speaking at the 2013 World Tea Expo – the leading trade event for tea in North America.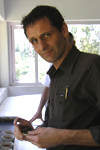 Kevin Gascoyne first bought tea in Asia in 1989 and has spent every spring there for the last 18 years. Starting as a tea writer for publications in the U.K., U.S.A. and Japan. Kevin is still writing and is co-author of the best-selling, international prize-winning book 'Thé. Histoire Terroir Saveur' recently published in English translation.
Kevin is one of four taster/owners of Camellia Sinensis, a renowned tea business located in Montreal. As well as regular radio, TV and public appearances Kevin runs two tea schools, a wide selection of workshops and seminars and has lectured at various universities around the world including the University of Guelph and the University of North Bengal, India.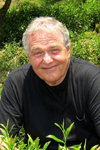 Austin Hodge is one of the leading industry experts in Chinese tea and a devoted student dedicated to promoting Chinese tea culture. He is the first American to be published in the Chinese International Tea Culture Institute journal and was awarded a four year position at the institute as an Honorary Director for his contributions to Chinese tea culture.
Austin is the founder of Seven Cups, an American tea company based in Tucson, Arizona that focuses on direct sourcing of quality Chinese teas guaranteeing a hands on selection of traditional, handmade teas as well as the opportunity to learn directly from the tea masters and growers of China.
Austin believes that Chinese tea has an important place in the future of the international tea industry and will be speaking on this topic later this year at the 2013 World Tea Expo.

Dan Johanis is the driving force behind Herbal Infusions Tea Co, a premium leaf tea company based out of Toronto. His shop has been described in the media as 'where an 18th century apothecary meets a 21st century martini bar' and Dan's passion for the leaf is apparent.
After leaving the world of corporate finance Dan turned his attention to a commodity that he was passionate about, and after taking tea sommelier classes at George Brown College decided to open up a retail and wholesale establishment in the heart of Toronto's Entertainment District. It is there that you can find Dan blending up exotic teas in artisan batches, and hosting cutting edge tea cocktail workshops with talented and award winning mixologists such as Trevor Burnett.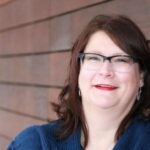 As one of the first certified Tea Sommeliers in Canada, Raelene Gannon is truly an expert in all things tea, including countries of origin, ceremonies, manufacturing and in particular, tea menus and food pairing.
Her company tea and all its splendour embodies Raelene's knowledge, passion and 'taste' in tea offering ample opportunity for her to develop unique tea combinations not available in the conventional tea bag market as well as incorporate her past professional background in the chocolate, gift and confection industries into her many speaking engagements.
In her upcoming book tea: from cup to plate, Raelene explores her passion for tea and entertaining in a way that inspires you to try every recipe, and of course put the kettle on for a cup of tea!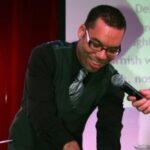 Trevor Burnett is a native of Toronto and has travelled the globe extensively as an ambassador of spirits and the culture of cocktails. He is well known for his passion for adventure and his innate sense of hospitality.
Trevor's career in the food and beverage industry began as a bartender in Covent Garden, London, U.K. in 1997. Since then Trevor has taken extensive training in spirits which he regularly shares with mixology enthusiasts and Food and Beverage colleagues worldwide through lectures, spirit tastings and customized food and cocktail pairing events. He is an accomplished writer of comedy, spirits and mixology, and is known for his creative, colorful and enlightening material in the F&B blogoshere.
Trevor is a sales and marketing consultant for Labatt Breweries of Canada/Ambev and Bacardi Global Brands, and co-owner of Tipicular Fixin's the Handcrafted Food and Beverage Co., a Toronto-based mixology, cocktail and entertaining consulting company.